You might be mentally prepared for a summer holiday – but is your body ready for bikini season? After a cold Long Island winter, you're probably used to layering up before leaving home, and now with the sun shining bright in the sky, it's time to consider your body hair removal options.
Toning your muscles for the summer can take months – but with laser hair removal you can achieve fantastic aesthetic results in no time at all!
How laser hair therapy works
When you imagine laser hair removal, you might picture James Bond tied to a table while a laser beam creeps closer to his tailored suit. Fortunately for you, the lasers used in hair removal therapy are much gentler.
A laser is simply a concentrated beam of light. According to Fitness Magazine, the lasers employed by a plastic surgeon to remove hair are specially designed to damage hair follicles, which stops them from producing more hair.
During the procedure,you may feel a slight heat and minimal pain, depending on your tolerance. Afterward, you may feel like you've acquired a slight sunburn. Your doctor may recommend aloe vera gel or other gentle cooling agents to reduce swelling and redness.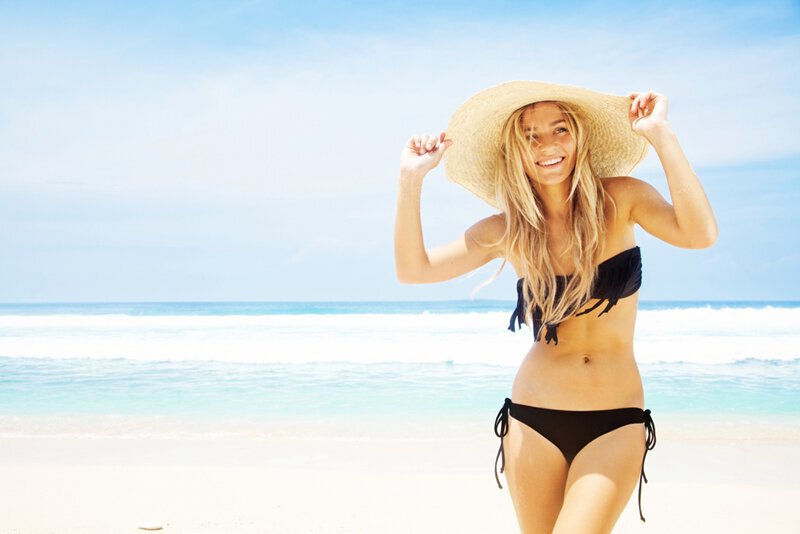 Laser hair therapy in springtime will get you bikini-ready for summer.
When you can expect to see results
You will see results immediately after the completion of the procedure. Over the following weeks, some stubble may appear – but that's simply the follicle being expelled from the skin.
Hair grows in cycles, not all at once, which means several laser hair removal treatments will be necessary. Depending on the area of the body and the amount of hair, it may take between three and six sessions to achieve complete hair removal. In this way, you can achieve completely permanent hair removal.
Why spring is the perfect time to get laser hair therapy
Spring is a great time to get laser hair removalbecause you'll be smooth and ready for bikini season when summer finally arrives. This therapy is ideal for several areas of the body, including your bikini line, underarms, back and chest as well as your face.
Dr. Marotta is a dual board certified facial plastic surgeon. He is committed to delivering the best experience possible to his clients. Schedule a consultation today to see how Dr. Marotta and his team can help you decide if laser hair removal is right for you.