If you're reaching that age where suddenly your cheeks look a little more saggy, your chin and neck a little more droopy and your mouth a little less refined and smooth, you may be thinking that it's time for a facelift.
However, before you call your nearest plastic surgery specialist, take it from someone who had a facelift: You want to gather as much information as possible before scheduling the procedure.
While I don't have any regrets about getting a facelift because it's done wonders for my appearance and self-confidence, there are certain things I wish I'd accomplished beforehand. Doing so would have made the process much less stressful.
"Prior to contacting a facial plastic surgeon, research facelift procedures."
1. I wish I had asked more questions
A quick internet search for "facelifits" and "facelifit results" will yield countless photographs of women who turned their entire facial appearance around with the procedure. When I first saw these pictures I was overwhelmed, and I started to imagine myself in those before and after photos. It was exciting, and I couldn't wait to call a surgeon.
Before I contacted a surgeon I did some research, but I wish I had conducted more. Prior to contacting a facial plastic surgeon, research facelift procedures, jot down questions (dozens if you have them), and have your doctor answer them well before your scheduled surgery. This will instantly ease any hesitations you might have.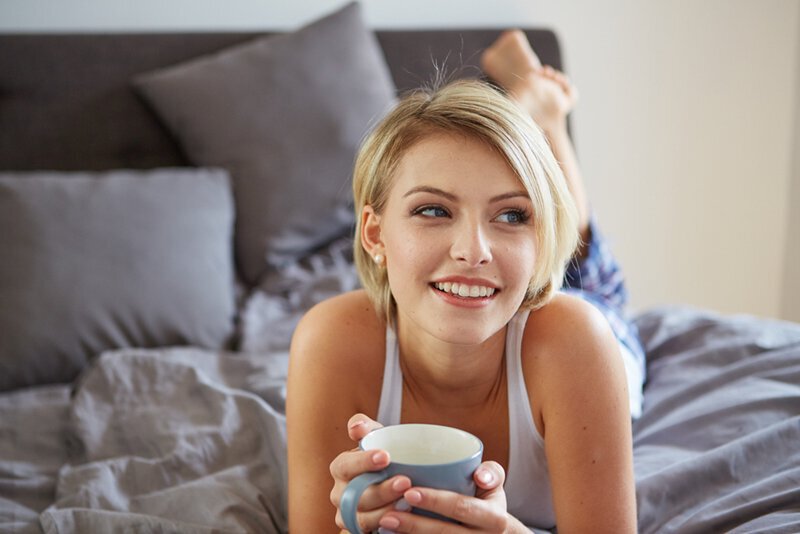 A facelift can quickly bring back your appearance.
2. I wish I better understood the different types of facelifts
Did you know there was more than one type of facelift? At first, I didn't! During your consultation, your plastic surgery specialist will explain the different facelift procedures. At Marotta Plastic Surgery Specialists, for example, you can choose from their signatur​e mini-facelift (called theEZ Lift) and a full facelift. Here's what I learned about the different types of lifts:
Mini-facelift: Also known as theEZLift, this is perfect for patients who are looking for a facelift that will correct jowls and neck aging. It's perfect for patients with good skin quality and mild to moderate jawline and neck laxity. For those who have issues with deep smile lines, or cheek and mid​-face dropping, you can complement your mini-facelift or full lower facelift with an endoscopic (camera assisted) mid​-face or cheek lift.
Full facelift: If you need extensive work done, you can schedule a full facelift to rid your mouth of deep creases called marionette lines, loose skin and jowling.
3. I wish I had addressed my skepticism
When you think of facelifts, what's the first thing that comes to mind? Likely you think of a wind tunnel-like look where the skin is stretched upward and tightened. Years ago, surgeons who just tightened the skin could cause this to happen because the face muscles and fat were not touched during the procedure.
Today patients have the option to have a mini-facelift, which is less invasive than other options, or a full facelift which addresses both the underlying muscle and fat. Dr. Marottatightens the muscle layer and lifts the various fat pads of the face for a more natural looking facelift. Dr. Marotta is well versed in the most advanced techniques including the "Gold Standard" Deep Plane Facelift for maximum liftingand tightening of drooping facial tissue. He also customizes the procedure for each of his patients!
4. I wish I had better prepared for my surgery
Before surgery, your surgeon may pepper you with questions regarding your medical history, according to theMayo Clinic. And he or she should! Great doctors will ask questions so they know which treatment to recommend. I wish I had been more prepared for my surgery because I initially didn't know how to answer many of my doctor's questions, which wasted time.
Your surgeon will also instruct you on how to care for your skin pre- and post-surgery. These instructions may include not eating after midnight the day before your surgery and arranging to have someone pick you up or spend time with youat the facility as you recover. Your doctor may also suggest adding growth factors, retinols and collagen boosters, as well as constantly applying sunscreen.
Depending on your unique situation, your doctor may also recommend adding complementary procedures like skin laser surgery, fat grafting or fillers to restore lost facial volume.
"It'll take roughly one to two weeks to recover from facelift surgery."
5. I wish I had better understood recovery
Don't schedule your facelift a few days before a big event. It'll take roughly one to two weeks to recover. As you recover, you'll visit periodically with your specialist to ensure thatyou're healing properly. You should also keep your head elevated at night and minimize strenuous activities like working out.
6. I wish I had conducted more thorough research
Talk to friends and family, look at online reviews and scroll through chat boards prior to scheduling your facelift. Finding the right surgeon is the first step to easing any fears you might have about having a facelift completed. And don't worry about having your facelift tomorrow if you just decided you wanted one a few days ago. Take time to research doctors, which leads me to my next point …
If you're thinking about having a facelift, there's no better plastic surgeon on Long Island than dual-board certified facial plastic surgeon Dr. Marotta of Marotta Plastic Surgery Specialists. Dr, Marotta has years of experience under his belt and has been consistently named the Best Cosmetic Surgeon on Long Island since 2013 because of his expertise, superior patient care and ability to stay updated on industry trends.