Looking younger seems to be the main goal for manypeople across the country nowadays. Everyone is searching for the proverbial fountain of youthto turn back the hands of time and get the skin of their youth back. If you have tried all the natural ways to make your skin look youngerbut you still are not seeing the results you want, it may be time to consider plastic surgery. There are a number of procedures available to help you get the skin of your dreams. Take a look below to learn more.
Microdermabrasion
If you live in a city or aregionwith heavy pollution, the top layer of your skin can often appear dull and lackluster. Microdermabrasion is the process by which the facial skin is "sand-blasted" to remove this dead top layer. It leaves the surface of your skin looking fresh and clean while giving it a soft feel. This is a surface treatment only, though, so if you want deeper results, you would do wellto consider your other options.
Photo rejuvenation
Are wrinkles and loose skin your problem? Photorejuvenationmay be the answer for you. In this treatment, certified nurses will send Intense Pulsed Lightat your face to correct skin damage. Major issues that can be fixed by photorejuvenation includerosacea, acne, wrinkles and sunspots. The results are nearly immediate and the recovery time can vary between two hours to two days, depending on the patient and the intensity of the procedure.
Eyelid surgery
Dark circles or baggy eyes tend to make people look much older. Eyelid surgery, otherwise known as blepharoplasty, can correct these issues. In this surgery, small incisions are made around the natural contours of the eyes. The specialist will then remove excess skin and fatty tissue to tighten up the appearance and reduce the bagginess of the eye area. Because this procedure involves incision and sutures, recovery may be a little longer than the other options. A typical patient will have their stitches removed in two days to a week, and redness will reduce at the end of the firstweek. It will be two weeks to a month before the patient will be fully healed and able tosee the full results of their treatment, though this will vary from patient to patient.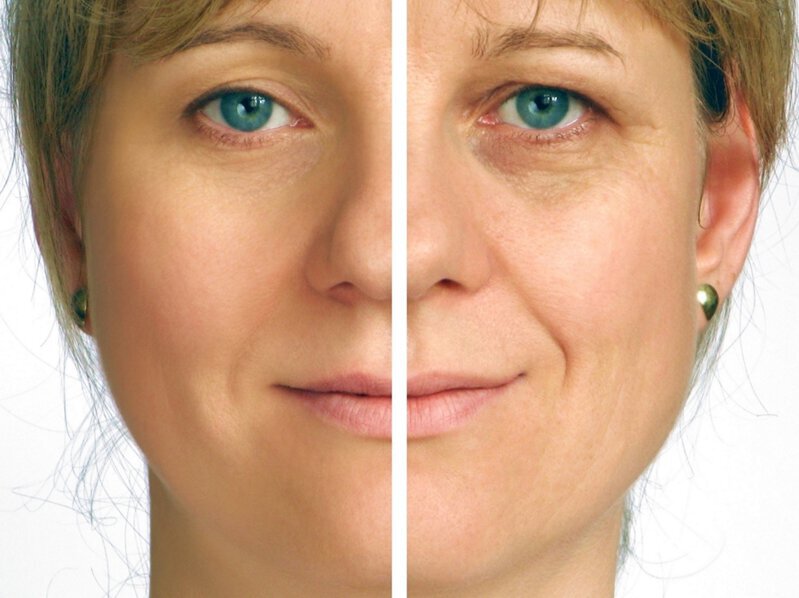 A facial plastic surgery treatment can leave your skin looking and feeling years younger.
Micro-needling and plasma rejuvenation
This treatment allows patients to recapture the youthful glow and fullness of their skin. In this procedure, certified specialists will inject problems areas with platelet-rich plasma to return a full, healthy look to the facial skin. Micro-needling and plasma rejuvenation procedures also have very short recovery times. It will leave your skin looking vibrant, fresh and tight.
Laser and skin resurfacing
Laser and skin resurfacing treatments are perfect for patients who are bothered by wrinkles, crow's feet, facial scars or blotchy skin. The various specific treatments in this category will help reduce the appearance of such blemishes. Various forms of this treatment include chemical peels, Hetters peels, laser light treatment and Deep-Bakers Phenol.
Having the skin you want can be a huge boost to your confidence. Wanting to look and feel younger is nothing out of the ordinary, but for some people, basic attempts may not succeed. Fortunately, the treatments described above are excellent solutions for rejuvenating your skin.
To learn more about these procedures or to schedule your free consultation today, click the image below or visit Marotta Plastic Surgery Specialists' website today.