Winter weather can wreak havocon your skin. Dry arctic blasts desiccatethe epidermis and bring about troublesome skin conditions likeeczema, psoriasis and rosacea. Such circumstances are certainly less than ideal, especially if you want to remainblemish-free throughout the holiday season and beyond. Luckily, there are several tried-and-true methods for defending your skin in bone-chilling conditions.
Bundle up outdoors
Winter winds studded with precipitation sap moisture from beneath the skin and startlong-term dehydration. Putone or more barriers between yourself and the gale to halt this damaging process, board-certified physicians interviewed by CNN advised. It's best to wear multiple layers and focus on protecting particularly vulnerable areas such as ankles, cheeks and hands. You may, however, want to avoid abrasive fabrics like wool, as these can scratch at exposed skin and exacerbate wind damage, according to Allure.
Moisturize, moisturize, moisturize
Before bundling up and stepping outdoors, you must moisturize. That said, simply applying your favorite year-round lotion probably won't work. Instead, formulate a regular skin-care regimen tailor-made for the winter weather. Kick off the process with a little exfoliation.This will remove dead skin cells and leave your epidermis fresh and clean. Next, apply your moisturizer of choice. Lotions containing glyceryl glucoside or niacinamide are most effective, as these molecular additives retain moisture and slow down the skin cell replacement process. Be sure to perform this last step within three minutes of exfoliation so as to keep in as mush moisture as possible.
Take your age into account when selecting moisturizing products, Real Simple recommended. Individuals in their 30s should pick products with alpha hydroxy acid or retinol to fight off fine lines, while those in their 40s are best served by petroleum-based balms.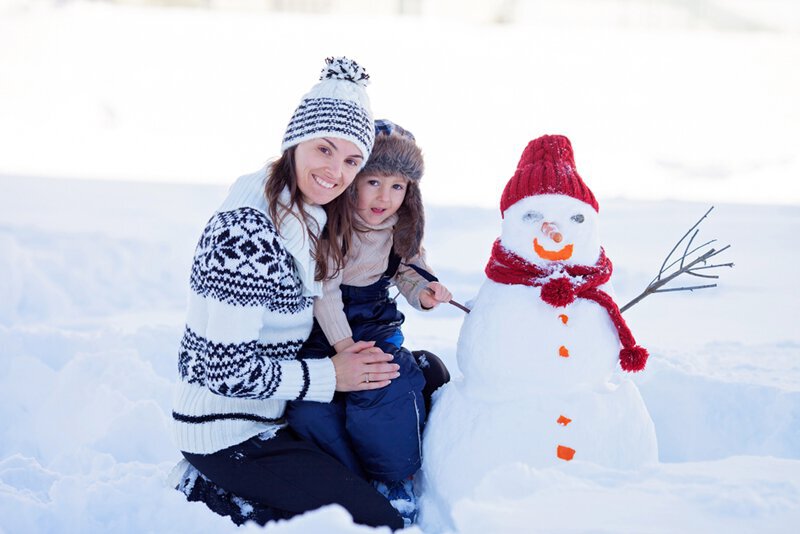 Bundle up this winter to stay warm and protect your skin.
Cut down on long showers
During cold winter months, there are few things that feel better than hopping into a steamy shower. Unfortunately, this practice depletes subcutaneous oil reserves, leaving your skin susceptible to wind damage. Instead, take short showers and deploy rich, hydrating soap. Once you dry off, exit the bathroom as quickly as possible. Steam can dry out and further weaken skin. Though it will be difficult with temperatures near freezing, try to keep the water as cool as possible.
Purchase a humidifier
Many people break out humidifiers during the winter months to soothe colds andcongestion. However, these devices areuseful even when you're healthy. Humidifiers reintroduce moisture into the air and can therefore bolster weather-beaten skin. Turn yours on before you go to bed and let it run as you sleep. When yourise, your skin will be packed with the moisture it needs to fight off the elements. Not interested in adding humidifiersto your collection of home appliances? You can build a do-it-yourself alternative by placing a water-filled basin on your radiator, according to the New York Daily News.
Avoid bad habits
Bad habits can undermine even the most detailed, well-designed skin protection strategies. For instance, many people crank the heat during the colder months and then wonder why theirepidermal struggles persist. The answer is simple: Indoor heat dehydrates skin and undermines moisturizationefforts, Prevention reported. Of course, you can avoid this problem by lowering the temperature to around 68 degrees Fahrenheit to promotehumidification. Additionally, avoid cleaning as often as possible during the winter, as hot water and alcohol-based cleaners dry out skin.
With these tips, you should be able to maintain supple skin, even as the snow falls and the winds blow. Of course, if you find that your skin problems continue, consider contacting Marotta Plastic Surgery Specialists. We offer multiple noninvasive skin treatments through our Healthy Skin Club. Click on the image below to learn more.