With Christmas closing in, millions of shoppers are hitting stores to search for last-minute gifts. In fact, 90 percent of consumers purchased such items last year, according to data from one online retailer. What will they buy? A good number will go with run-of-the-mill presents found in most stores. However, others may look toward a trendier, more impactful option: plastic surgery.
No wrapping required
This gifting-giving movement has grown considerably over the last two years, Allure reported. Cosmetic surgeons across the country have experienced considerable upticksin service, with many reporting treatment volume increasesof up to 25 percent during the fall and winter months, according to research from the American Academy of Facial and Plastic Reconstructive Surgery referenced in the article.
"Probably at least a third of any plastic surgery happens in the last quarter of the year," Dr. Daniel Mills, president of the American Society for Aesthetic Plastic Surgery, told Allure. "Part of it is that many people have the time off from work already. And they're also more likely to go at this time to get a little pick-me-up for all the holiday cheer – photos, parties, etc."
Diverse gift givers
Who are the individuals gifting these procedures to family and friends during the holidays? Married men make up a large portion of the buyer pool. Younger husbands are particularly keen on giving their wives the gift of transformation, purchasing gift cards to cover a whole host of procedures from breast augmentation to botox. Some women, however, are participatingas well, USA Today reported. Most purchase less invasive treatments for their friends.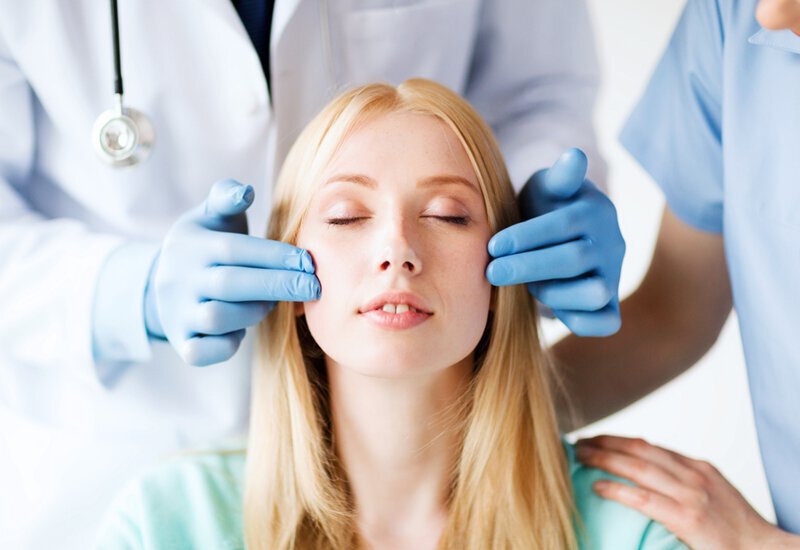 Some Christmas shoppers are giving the gift of transformation.
The right procedure
Despite the vast array of available cosmetic procedures, these unique shoppers focus on a select few. Nonsurgical treatments such as botox are extremely popular during the holiday season. In recent years, plastic surgeons have seen sales for these procedures shoot up 30 to 35 percent during the months of November and December. Breast augmentation and facelift treatments are also popular but significantly more expensive than noninvasive alternatives.
Etiquette required
Individuals who decide to give cosmetic treatments as gifts are taking a risk, especially if they haven't consulted or discussed the matter with prospective recipients. Consequently, surgeons advise such buyers to carefully assessthe situation and make sure their friends or significant others actually want the treatments. It's often best to take this route only if the receivers have expressly requested cosmetic treatments. Even then, gift givers should wait for multiple mentions before moving forward. Bestowing such a present unexpectedly can cause serious damage to a relationship.
Proper precautions
Practices that offer cosmetic procedures are, of course, clued into this trend and offer promotions for friends and husbands looking to board this gift-giving bandwagon. In some cases, buyers come across deals that seem too good to be true and, unfortunately, they often are, according to the AAFPRS. Shoppers should keep an eye out for suspicious promotions, as these often promote shoddy treatments performed by unqualified individuals. Even practices that staff doctors cannot be totally trusted, as very few have the training needed to perform cosmetic procedures. In fact, there are only 5,500 to 6,000 certified plastic surgeons in the U.S.
This trend presents new possibilities for gift givers looking to buck tradition and offer friends, family or spouses something new this holiday season.
Marotta Plastic Surgery Specialists offers a variety of cosmetic treatments, including abdominoplasty, breast augmentation and noninvasive injection procedures. All treatments are overseen by Doctors James Marotta and Anthony Taglienti, dual-board-certified plastic surgeons. For more information, click the image below.