When BOTOX® first came on the market in 1989, it quickly transformed from a product to for stopping uncontrolled blinking to one known forrolling back the clock on age. Since its introduction, other injectables have now come on the market. These are non-invasive ways toprevent signs of aging or smooth deep wrinkles. In addition, injectables can add volume to create a youthful look. Depending on the injectable you choose, doctors recommend receiving them every three to six months. You can make the most of this with Marotta's Botox Buyers Reward Program or Frequent Filler Rewards Program. Earn points for each session with Dr. Marotta and put them toward your next session.
Need an introduction to injectables? Here is a breakdown of the injectables offered by Marotta Plastic Surgery Specialists:
Juvederm®
This lip filler can make make your lips look plump after just one session. While some patients experience some redness or swelling, these symptoms quickly dissipate, leaving patients with fuller lips that will last up to one year. Individuals that are interested in filling in nasolabial lines–known as laughter lines–can use Juvederm. For longer-term results, patients can consider receiving injections of Juvederm Voluma XC®. This cheek filler's effects can last up to two years.
BOTOX®
This injectable is perhaps the most identifiable method of anti-aging. Doctors inject this neurotoxin into the underlying muscles of the face. It freezes these muscles, stopping the contractions that can cause wrinkles to deepen. Individuals looking to proactively delay signs of aging can begin receiving Botox injections in their 20s and 30s.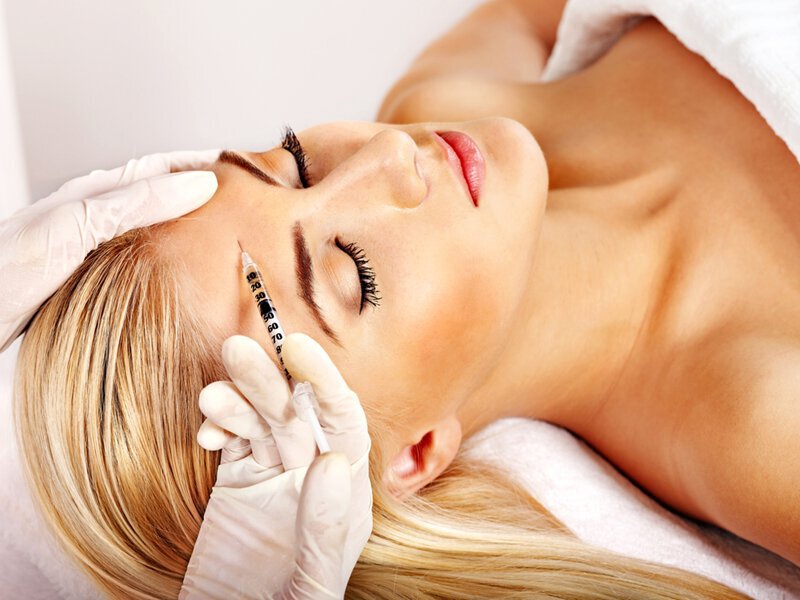 Botox can help prevent signs of aging.
Radiesse®
This injectable is best used as a cheek filler, as this biodegradable formula can fill in hollow areas in the face to offer a more youthful complexion. Patients who are interested in lessening the look of severe facial wrinkles may also want to try Radiesse®. The plastic surgeon will inject a small amount of the substanceinto the skin at a time to make sure it is evenly distributed and theeffects look natural. Patients can see the results of Radiesse for up to one year.
Sculptra®
This is the only FDA-approved injectable. The secret behind Sculptra® is how it works to have the body create additional collagen up to three months after injection – and the body can continue creating more collagen for up to two years after the first injection. After the procedure, your plastic surgeon will give you a deep tissue facial massage to make sure you have the best results. For skin that is left buoyant and glowing, patients will likely need two to three sessions.
Restylane®
This injectable uses hyaluronic acid, a naturally occurring chemical compound in the body, for patients interested in lip enhancers. This FDA-approved procedure offers anti-aging effects for six to eight months.
Named as the best Botox Practice on Long Island, Marotta Medical Spa is headed by Dr. Marotta, a dualboard certified facial plastic surgeon. He is committed to delivering the best experience possible to his clients. Schedule a consultation today to see how Dr. Marotta and his team can help you decide which injectable is right for you.