Long Island winters can be unpredictable. Whether there's lots of snowfall, heavy fog or dry air, it all takes a toll on your unprotected skin, and can lead to skin care issues such as dryness, flaking, oily buildup and chapping. Unless you want to wear a face mask all season,you'll need to change up your skin care routine and consider your options for rejuvenation.
Moisturize to combat flaky and dry skin
Spring may be just around the corner, but that's no reason to relax on your skin care routine. With a few weeks or months of cold weather ahead of us, you'll need to pamper your complexiona littlelonger. As Columbia University noted, cold dry air outside and hot dry air inside is the perfect recipe for flaky skin.
on Long Island, the high nighttime humidity can seem like a natural remedy for flaky skin, but it's usually not enough to counteract the other effects of winter air. Apply a light layer of moisturizer in the morning if your skin feels dry and talk to your doctor about other options if your skin feels tight and painful from the weather.
Try a peel to treat oily skin and reduce acne scarring
In the winter, many people areworried about dry skin, but oily skin is still a common problem. Winter dryness can cause your skin to produce more oil, which can cause other problems. According to Avalon School of Cosmetology, the oil your skin naturally produces can make your face look too shiny and may clog your pores.
One way to treat oily skin is with a chemical peel. This procedure uses a chemical exfoliant to remove damaged layers of skin. A medium depth peel can be repeated every six months to a year and is great way to reduce acne scarring as well.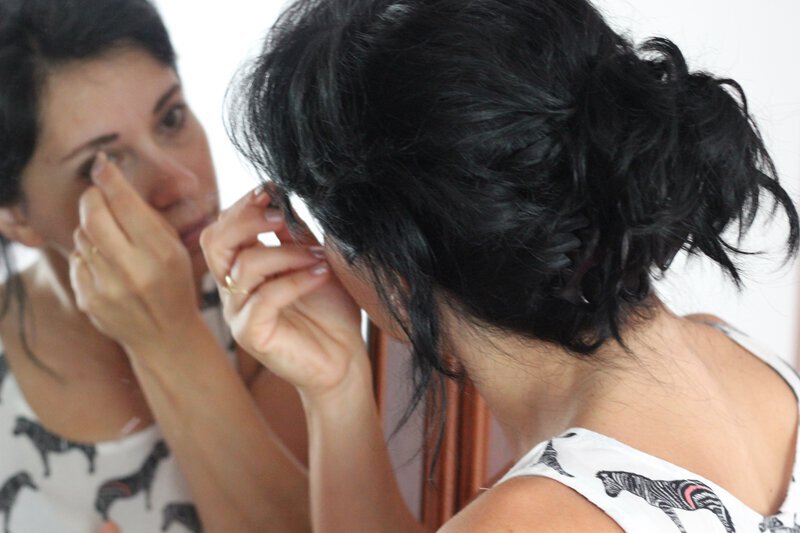 Your skin care regimen may need to change during the winter months.
akes a toll on your lips
When you're outside during a brutal Long Island winter, it's often your lips that take the full brunt of the cold weather. They can easily get chapped– a less-than-flattering look. To protect the sensitive skin of your lips from the dry air, it's best to use a balm before going outside. Ohio State University reported that
beeswax- or petroleum-based balms
work best.
For added rejuvenation, consider an injectable treatment such as Juvederm® which can give thin, aged lips a plump, youthful appearance. Wherever you go this winter, you'll have fresh, bright smile to greet the world with!
Dr. Marotta is a dual board certified facial plastic surgeon. He is committed to delivering the best experience possible to his clients. Schedule a consultation today to see how Dr. Marotta and his team can help you decide which facial rejuvenation options are right for you.