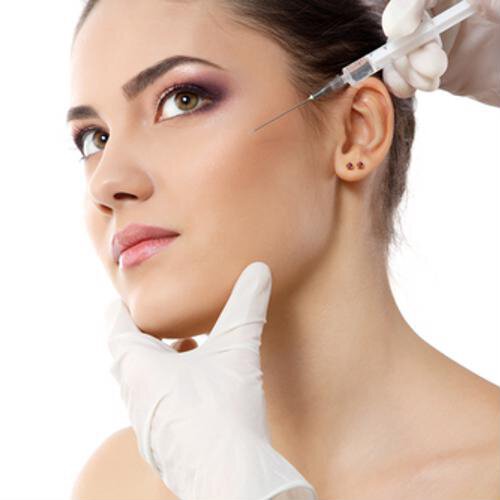 3 injectables to consider if you want to say goodbye to wrinkles
January 23, 2018
If you're looking to reduce the signs of agingbut aren't ready for an invasive procedure, then an injectable may be the perfect option for you. Injectables are safe and quick, so you can return to normal life with little to no downtime.
Here are three injectables to consider if you want to reduce the appearance of wrinkles:
1. Juvéderm®
One of the most popular facial rejuvenation treatments, Juvéderm® was approved by the U.S. Food and Drug Administration in 2006. A biodegradable, injectable gel, Juvéderm® is made from hyaluronic acid, which is produced naturally in the body. In fact, hyaluronic acid plays an important role in skin healing and tissue repair.
Juvéderm® leverages smooth gel consistency technology to reduce the change of swelling and redness at the site of injection. When you receive this injectable, your care team may apply local anesthetics or cold packs to further reduce your discomfort.
Injectables can reduce the appearance of fine lines and wrinkles.
2. DYSPORT™
This injectable is similar to the ever-popular Botox® treatment, as it uses toxins to temporarily paralyze muscle groupsandhelp skin look flatter and more youthful.
In addition to treating fine lines around the eyes and mouth, DYSPORT™is also used to treat muscle spasms in the neck and near the eyelids. It is safe for use near the eyes, forehead, face, lips and neck. DYSPORT™can treat wrinkles on its ownor may be used in conjunction with another procedure, such as a chemical peel.
3. Restylane®
As with Juvéderm®, this injectable is made with hyaluronic acid and is widely used to treat facial wrinkles, including lines around the lips and eyes. Restylane® may last longer than some other injectables, andthose exact times vary by patient. Because Restylane® is less prone to flattening, it can fill in deeper problem areas.
It's important to remember that every patient is unique. To find out which dermal filler works best for you, consult with a trusted plastic surgeon. A brief consultation will help you determine which option suits your unique needs.
Dr. Marotta is a dual board-certified facial plastic surgeon. He is committed to delivering the best experience possible to his clients. Schedule a consultation today to see how Dr. Marotta and his team can help you decide which injectables are right for you.

Post navigation