Losing weight is an accomplishment that deserves to be rewarded. Consider these tips for looking your best after losing weight.
Celebrate your achievement
Losing weight takes time, energy and commitment. Before you enter the next phase of your body transformation, pause and reflect on the good work you've done so far. Millions of people struggle to get to a healthy weight, and achieving your goal is something to celebrate!
Rewarding yourself is an important part of the process, but it's important to reinforce positive growth with healthy behaviors. Self care should never be ignored, so treat yourself to a day at the spa. A relaxing massage, pedicure and facial will help you feel and look your best, providing an additional boost of confidence.
Keep building positive habits
You've made it this far, so don't stop now. As with any serious lifestyle change, consider checking in with your doctor to make sure your body has reacted well to the weight loss. Then, consider what other changes you can make to improve the way you look and feel. Maybe it's time to quit smoking or start practicing yoga. Now that you know what you can achieve, the possibilities are endless.
Note: Maintaining a healthy weight can be more difficult than losing weight in the first place. According to research conducted at the College of Physicians and Surgeons at Columbia University, after weight loss, the body has fewer energy reserves, in the form of fat, and muscles tend to be more efficient. Therefore, failure to reduce energy intake after weight loss can lead to a rebound. Remember, if you take in more calories than you burn, weight gain is likely. Check in with your doctor regularly to increase your opportunities to stay at your target weight.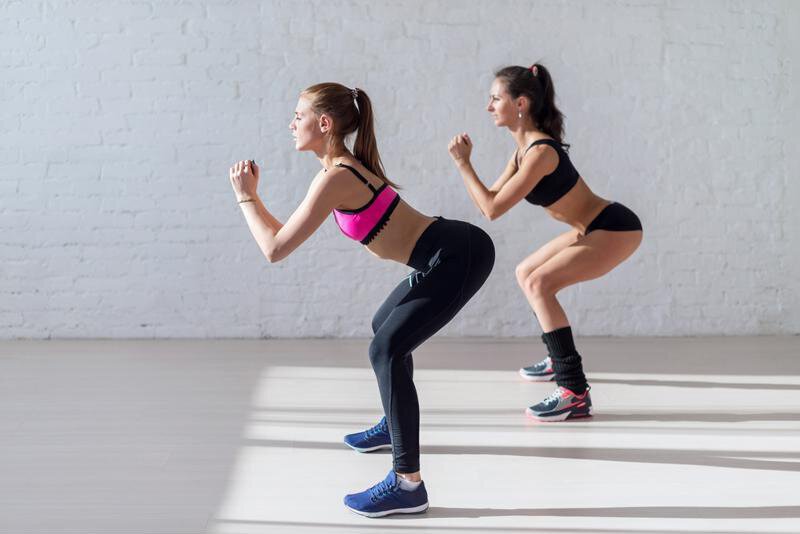 Squats and lunges help build muscle after weight loss.
Build muscle and remove excess skin
After significant weight loss, you may notice some excess skin, especially around the abdomen, thighs and arms. Though some sagging may disappear over time, not all of it will go away on its own. One way to reduce excess skin is to replace fat with muscle. LiveStrong recommended a few simple exercises to help build muscle and tighten skin:
Lunges.
Bicep curls.
Pushups.
Squats.
Deadlifts.
An alternative option is to consider abdominoplasty, commonly known as a tummy tuck. The procedure removes excess skin and fat and tightens the abdominal muscles to create a flatter contour and more defined waistline.Though this is not a substitute for weight loss, the procedure can help you look your best by removing excess skin and creating a tighter, more youthful appearance. Recovery times vary depending on patient needs, so speak with your plastic surgeon for personalized advice and recommendations.
Dr. Marotta is a dual board certified facial plastic surgeon. He is committed to delivering the best experience possible to his clients. Schedule a consultation today to see how Dr. Marotta and his team can help you decide which treatment options are right for you.