Body image has less to do with what you see in the mirror as how you feel about your physical appearance. The way you think about your physical appearance in relation to that of others can impact every part of your life, including the ability to be productive at work.
Body image and self confidence
The way we perceive our physical appearance impacts the way we feel about ourselves. If these feelings are negative, they can be difficult to overcome for many reasons. For example, health and aesthetic beauty are often at odds with each other. In other words, being thin does not necessarily equate to being healthy.
Plus, we are bombarded with unrealistic expectations from every angle. Research from the School of Psychology at the University of New South Wales found that women who spent time on Facebook were more likely to be in a negative mood, compared to women who visited a neutral control website. The study participants who viewed social media sites also reported more facial, hair and skin discrepancies than the control group.
When that little voice in the back of your head gets amplified by social media, it can negatively impact your performance on the job, and may damage your personal relationships as well. Understanding where these emotions come from is the first step to determining how to deal with them.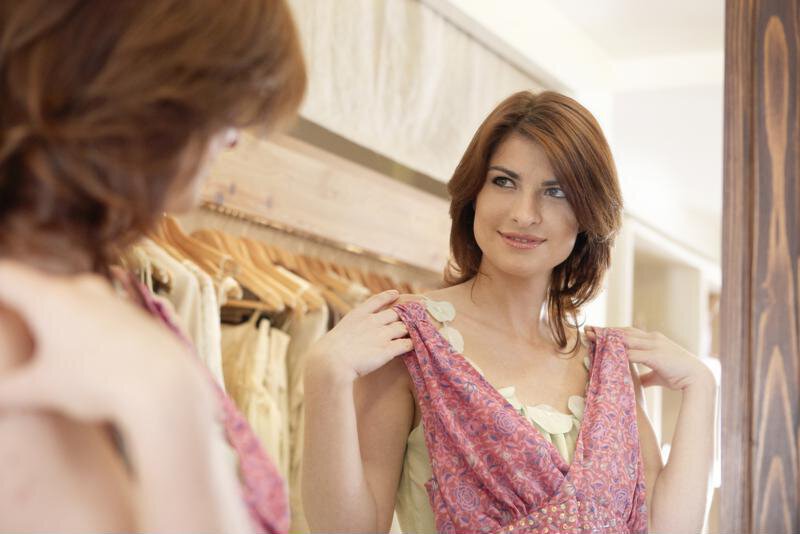 Body image can affect how you perform at work.
Taking action
Determining what actions are within your control is the first step toward a healthier body image. For instance, you can't control what other people post on Facebook, but can decide whether you visit that site. Try taking a break from social media if you think it's harming your self-esteem.
If you're feeling sluggish and depressed at work, schedule an appointment with your doctor. He or she may be able to offer advice on how to change your nutrition and fitness habits for the better. Likewise, your physician can provide tips on how to build healthy habits.
Self care is always important. When you don't like looking in the mirror, it becomes more difficult to function at work. A day at the spa can help you feel better and regain your self confidence. Consider talking with your doctor about aesthetic treatment options such as a chemical peel or dermabrasion. These procedures can reduce the appearance of fine lines and wrinkles, as well as acne scars and sun spots.
Dr. Marotta is a dual board certified facial plastic surgeon. He is committed to delivering the best experience possible to his clients. Schedule a consultation today to see how Dr. Marotta and his team can help you decide which treatment options are right for you.