The post-holiday season is a time of reflection for many of us. After a sugar-induced daze, getting back into bikini shape may seem like an impossible task. If you're having trouble slimming down in time for spring, here are three reasons to consider liposuction:
1. Regain a slim profile
As we age, it gets more difficult to maintain a slim profile. After age 40, metabolism slows down significantly, meaning you could be burning far fewer calories now than you did in your 30s. Plus, Prevention magazine reported that falling estrogen levels during perimenopause and menopause increaseinsulin sensitivity. In other words, your body may have a more difficult time regulating blood sugar levels, which in turn may cause you to snack more between meals.
Though liposuction is not a substitute for diet and exercise, it is an effective way to reduce the amount of fat stored in your body, thus giving you a slimmer profile. When combined with a healthy diet and age-appropriate exercise plan, liposuction can help you reach your aesthetic goals ahead of schedule.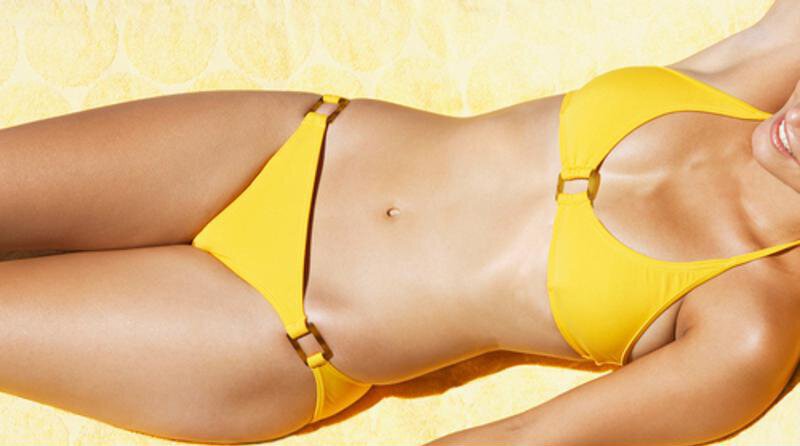 Slimming down for bikini season gets more difficult every year.
2. Enhance your self-confidence
When you look good, you feel better about yourself. This is something that you've probably noticed. On the days when you wake up with a big zit on your face, you likely find it more difficult to be your best self. But when you look great and your clothes fit perfectly, nothing can stop you.
This emotional boost isn't just in your head. According to a study from researchers at Columbia University, people who wear formal outfits perform better on cognitive tests than people who wear everyday clothing. How you look matters – if not to others, then to your brain. If putting on a crisp, clean shirt can improve your mood and cognitive performance, just imagine the impact liposuction could have!
3. Fight trouble spots
Have you ever stuck to a diet and exercise plan only to have bothersome parts of your body refuse to slim down? Whether you're having trouble with your thighs, buttocks or love handles, liposuction can help you finally eliminate those problem areas.
Dr. Marotta is a dual board-certified facial plastic surgeon. He is committed to delivering the best experience possible to his clients. Schedule a consultation today to see how Dr. Marotta and his team can help you decide if liposuction is right for you.