Have you always wanted to improve your appearance? Upgrading how you look can increase your self-esteem and reinvigorate your life. In turn, you'll feel more confident when attempting to accomplish feats you once never dreamed were possible.
One reason people hesitate to change their bodies is because they feel self-consciousabout seeking help. They believethey're the only one experiencing their particular problem. Yet, that's anything but the truth! There are millions of people across the nation who hire professionals to remove wrinkles, improve waistlines, and increase or decrease bosoms. Even studies indicate people place tremendous value on how they look.
Research confirms importance of physicalappearance
For example, a group at the University of Missouri–consisting ofSuzzanne Burgoyne, a theater professor, Maria Len-Rios, an associate professor of strategic communication, and a body of undergraduate students– studied how women feel about their bodies and the way the media attempts to engage with their demographic. The researchers found that college-aged women actually place more value on their looks than even their health!
"During our focus group conversations, we learned that young people don't think about nutrition when it comes to eating," Len-R ios said."They think more about calorie-counting, which isn't necessarily related to a balanced diet."
Len-Rios went onto say that young people tend to model themselves after TV stars even when they know that what they're watching typically isn't real.
"Some participants said they realize images of models are digitally enhanced, but it doesn't necessarily keep them from wanting to achieve these unattainable figures," Len-Rios said. While the researchers' main goals were to focus on a broader relationship between body image and perception, they still allude to a great point: Appearance has always been an important feature in society.
In research published in the Journal of Personality and Social Psychology, authors of the study noted that appearance is one of a person's most noticeable qualities. Thus, based on this theory, we might also conclude that looks play a role in how people perceive and interact with each other.
"A person's physical appearance, along with his sexual identity, is the personal characteristic most obvious and accessible to others in social interaction," stated the authors. "It is perhaps for this reason that folk psychology has always contained a multitude of theorems which ostensibly permit the forecast of a person's character and personality simply from knowledge of his outward appearance."
That study was published in 1972, and its theory still holds true today.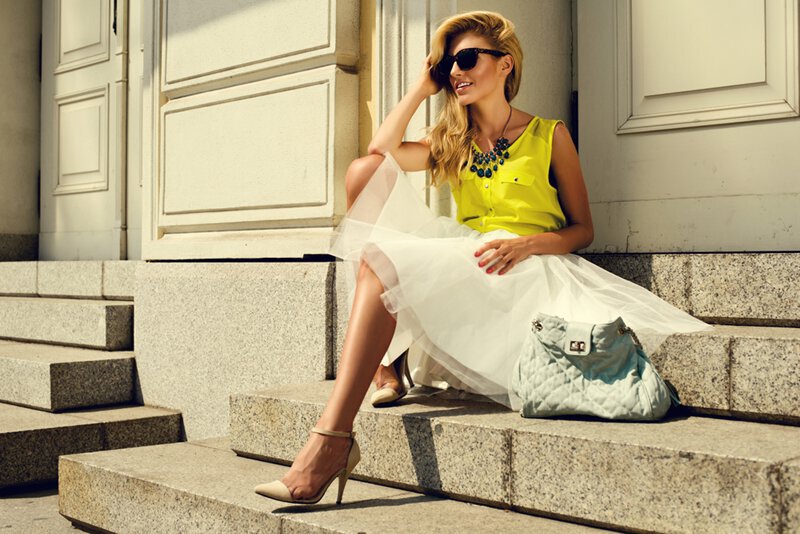 People who feel good about themselves tend to also feel great about how they look.
Marotta Plastic Surgery Specialists can help
So what's our point? Our hair, skin, eyes, ears, body and everything else from head to toe have always shaped how we act and react. We want to look good, and there's nothing wrong with that. Looking our best makes us feel great and, in turn, more confident about what we're able to accomplish.
If you're thinking about making a change to your body, it's important to remember two things. First, do it for you and only you. People will not only react positively to your surgery because of the noticeable physical improvement, but because of your change in attitude and increased sense of self worth. Second, don't be afraid to ask yourplastic surgeon as many questions as you want. Not only should you feel comfortable in your own skin after the procedure, but you should feel at ease during the operation.
When you're ready, call the best plastic surgeons on Long Island, Dr. Marotta and Dr. Taglienti of Marotta Plastic Surgery Specialists.We'll work with you to understand your needs and provide advice on what we believe works best based on the information you provide us.