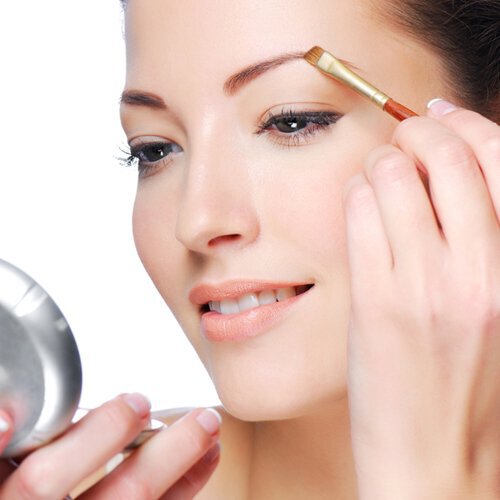 New study shows how contact lenses can affect appearance
If it was proven that wearing contacts could have a negative effect on theappearanceof your eyes, would you continue to wear them? A new study published in theAesthetic Surgery Journal has found that the level of eyelid droopiness(also known as ptosis) maybe associated with wearing hard or softcontact lenses.
The study reviewed photographs of 96 sets of twinsbetween 2008 and 2010, measuring the level of ptosis in each pair. The data concluded that:
The average difference in eyelid droopiness between the twins was 0.5 millimeters
Twins who didn't wear contacts had ptosis of about 1millimeter
In twins who wore soft contacts, this number increased to 1.41 millimeters and 1.84 in those who wore hard contacts.
Nine different environmental factors were also taken into consideration for their effect on ptosis​, including BMI, sun exposure, alcohol consumption and sleep.Tests determined thatnone of thesehad an effect on ptosis.
"We were able to demonstrate that, of the external factors unrelated to the genes or ageing, use of contacts was the only factor that linked to the droopy eyelids," saidlead study author Bahman Guyuron, MD, FACS.
Although these fractions of change may not seem too noticeable, they can be seen as signs of aging, being tired or lacking previously present youthfulness. This study has the potential to affect more than 34 million contact wearers across the U.S.and 71 million in the world.
Suffering from a drooping eyelid can affect vision andself-confidence. Dual board certified facialplastic surgeon Dr. James Marotta can help by performing an upper or lower eyelid surgery. This procedure can eliminate dark circles under the eyes, excessive skin and wrinkles around the eyes as well as a tired appearance.
Learn more about this operation, and how to schedule a consultation with Dr. Marotta, on our website.
Post navigation
Bone structure is becoming the latest 'it factor' for men
New ISAPS statistics highlight worldwide plastic surgery trends